Why Sponsor / Exhibit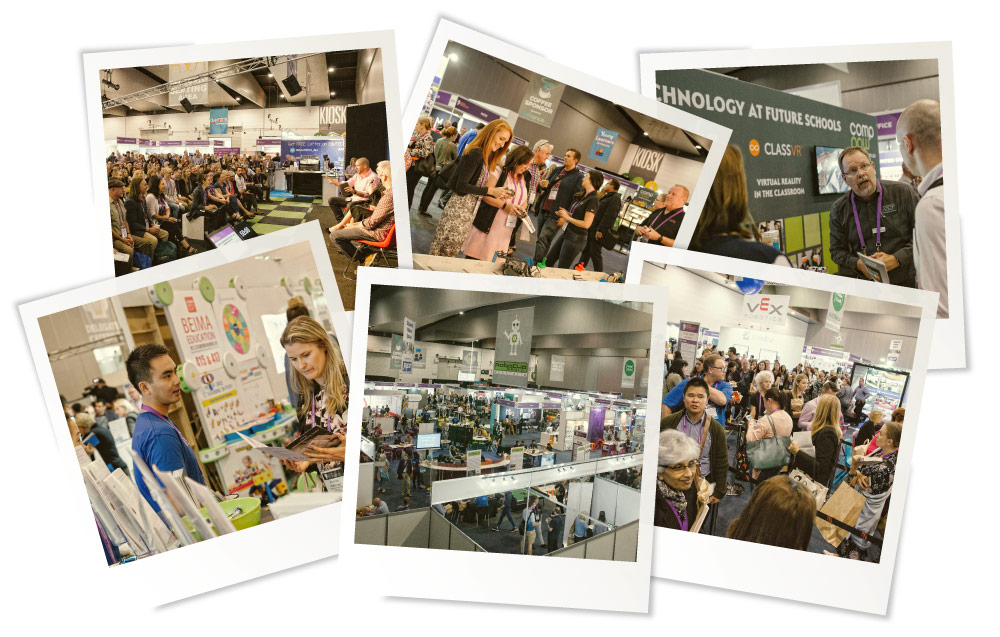 Every year, the education sector continues to increase IT spending.
But getting your share can be challenging. With a wide array of stake holders to meet, the sales process can be long and costly with each engagement typically focused on just one client.
So, ask yourself this question...
How long would it normally take your organisation to meet with 3,000+ decision makers and influencers? 6 months? A year? Even longer??

By getting involved with the National FutureSchools Expo, you can do this in just 2 days.
Key Benefits of Sponsoring / Exhibiting
If you are looking to build brand, generate sales or launch a new product or service, you can't do better than sponsoring or exhibiting at the National FutureSchools Expo.
Remember, exhibitions and conferences are the ONLY media that allow your target market to use all five senses to evaluate and compare your products and services.
And, compared to other media, exhibiting and sponsoring events is still one of the most cost effective ways of reaching your audience. Remember, the audience at the National FutureSchools Expo is already pre-targeted and receptive! Most delegates have travelled far and wide to attend the Expo; and they are there to meet YOU.
If you aren't there, you can be sure your competitors will be.
Benefits Include:
Save time and money by meeting 100's of clients and prospects... all together at the same time

Talk as an equal to hard-to-reach education leaders

Build your sales pipeline and generate sales

Enhance relationships with existing clients

Promote your brand

Make sure that your product or solution remains top-of-mind

Establish future business opportunities – think about the ROI of making just one sale/closing just one deal!
20 Reasons to Choose the National FutureSchools Expo
New and fresh content - every year we dedicate months of research into identifying new content and speakers. Our company has a 13 year history in conference production. This is our strength. Our motto is 'content is king' ! We leave nothing to chance - speakers are selected after a rigorous selection process which includes months of research, speaker applications, past attendee surveys, feedback via social media , and advice from our highly-regarded advisory board.

World class and highly respected advisory board

Best speakers - there's no doubt about it….our speakers are amazing. We search the world for the Crème de la crème.

Australia's biggest and most active social media community (over 25,000 regular and active social media users)

Huge networking drinks function

Free TeachMeets hosted on the expo floor

Massive year-round marketing, promotion, media and PR campaigns

Excellent Mobile App with features that include:
• Searching and contacting attendees
• Arranging meetings with other attendees
• Searching exhibitors and sponsors
• Floorplans
• Live updates and push notifications

Recognised by all states as teacher Professional Development (including NESA in NSW)

Subsidised delegate registration fees

3 years of solid growth

Organised by a large, stable, dynamic and committed team with a combined total of over 180 years of event organising experience

Owned by Terrapinn Australia - we specialise in organising events which focus on the use of ICT and emerging tech in key vertical markets, including government, education, ICT, roads and traffic

96% of attendees are end-users (buyers)

Supported by the entire education sector

Committed to speaker gender equality

Massive educational program - Six congresses, eight masterclasses, free expo theatre seminars

Dedicated Makers' Space Arena

Bookstore with book signings
Interested in sponsoring or exhibiting?
Please call +61 2 8908 8555 for phone enquiries or email education@terrapinn.com