MASTERCLASS D
TEACHING KIDS TO CODE
Rolling out the new Australian Curriculum - Digital Technologies
Wednesday 22nd March 2017
Speakers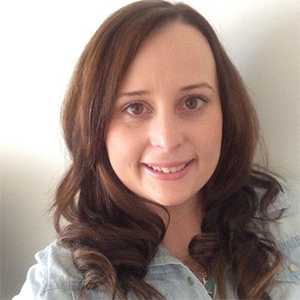 Bec Spink
Assistant Principal,
Aitken Creek Primary School ;
Cofounder & Director of Code the Future and Committee Member
Digital Learning and Teaching Victoria
If you are involved in education in Australia, for the last twelve months or more you would have heard the clarion call to have all children learning how to code. There are over 3.7 million students in Australian schools but only a small proportion of those students are learning to code and create their own digital solutions to 'big' problems. Today's educators are confronted with the need to have specialised technical skills to be able to effectively teach coding. With 44% (or 5.1m) of Australian jobs at risk from digital disruption, now is the time for change. Innovation and education in STEM is key to Australia's growth.
Who Should Attend?
Teachers wanting to leverage coding and digital technologies thinking in their teaching practice (CS+X)

Technology Leaders and Educators in Primary and Middle School

Primary and Middle School teachers wanting to effectively engage with digital technologies, including physical computing and robotics

ICT Integrators / Facilitators and eLearning Coordinators
Why Attend?
This Masterclass will explore the new AC Digital Technologies curriculum in depth, and showcase how schools across Victoria are successfully leading the way in its implementation.

We will explore the philosophy, vision and culture needed to attain successful delivery of the new curriculum.

Learn how partnerships with industry professionals can enrich teaching and learning by developing authentic, real world opportunities that can lead to improved student and teacher motivation, interest and participation, and increased opportunities for innovation.

Discover a staged approach from K-10 incorporating physical computing, information systems, and computational thinking

Get students writing about user requirements, and writing for design and showcase during the design lifecycle.

Learn through the showcasing and sharing of resources, strategies and pedagogies that primary and middle school teachers can rely upon to successfully teach kids to code, sparking creativity for educators and students alike.

Delegates will participate in a range of hands-on experiences, developing skills and confidence, as well as building a repertoire of resources, strategies and approaches to take away and implement.
Attendance at National FutureSchools Expo counts towards PD/professional learning activities which you can record with your relevant state teacher registration board.
What To Bring?
Please BYO laptop device, not just a tablet or iPad. Wireless Internet is provided.
Agenda
8:30 | Arrival

9:00 | Commencement

9:00 – 10:30 | Session 1: DigiTech F-10. What does it look like?
What is the Digital Technologies curriculum? How is it different to ICT? Where does coding fit? This session will focus on gaining an in-depth understanding of the new Digital Technologies curriculum, focusing on systems thinking, design thinking and computational thinking. Participants will explore a range of approaches to teaching the curriculum and develop an understanding around the philosophy, vision and culture needed to attain successful delivery of the new curriculum in schools.
10:30 – 11:00 | Morning Tea

11:00 – 12:45 | Session 2: Resource Exploration - Creating Digital Solutions
Coding, easy as 1, 2, 3. There are many resources currently available that provide opportunities for students to learn how to code and create digital solutions. Through this session, participants will take part in hands-on activities and challenges to learn about some effective tools that can be used in the classroom and provide opportunities for students to analyse, design, develop and evaluate. The session will also explore how to get students writing about user requirements, and writing for design and showcase during the design lifecycle.

12:45 – 13:45 | Lunch

13:45 – 14:55 | Session 3: Resource Exploration - Creating Digital Solutions continued
Participants will continue to engage in exploring and using a range of resources that can be used in the classroom. Participants will work together to design and develop possible sequences of learning that can be further developed and embedded in their schools.

14:55 – 15:00 | Networking Break

15:00 – 16:00 | Session 4: Partnerships & Coding Mentors
Learn how partnerships with professional coding mentors can enrich teaching and learning by developing authentic, real world opportunities that can lead to improved student and teacher motivation, interest and participation, and increased opportunities for innovation. Participants will find about successful projects and learn how to set up and get started with their own coding mentor for their students.

16:00 | Conclusion