The

FREE

Expo Features
Visitor Opening Hours:

Wednesday 20 March 2019 | 10:00am – 5:00pm
Thursday 21 March 2019 | 9:00am – 4:00pm
The National FutureSchools Expo is VIC's largest education showcase, bringing together 80+ suppliers over 2 days.

The Expo offers the unique chance to see a wide range of solutions side-by-side, allowing you to both identify the technologies that are right for you, and which vendors you want to partner with.

If you want to save time and money, there's only one place you need to go in 2019… a must attend for the entire K-12 schools sector:

· Principals and Deputy / Assistant Principals
· Teachers
· K-12 executive teams
· SEN coordinators (SENCOs)
· Curriculum Leaders
· ICT Managers / Integrators / Facilitators
| FREE SEMINARS
Not only will you be able to meet the best in-class leading solution providers, you can build your own programme over the two days and attend as many FREE seminars as you can fit in!
| MAKERS PLAYGROUND
Makers Playground is a space where attendees experience authentic learning in a makers environment. The Makers Playground is FREE for anyone to visit, including teachers and students.
Watch this space for more information…
| ROBOTICS DEMO
Watch live demonstrations of robots doing a dance, playing soccer and conduct rescue challenges on the exhibition floor.
Robocup Junior will be playing and experimenting with amazing robots in this robotics workspace. Meet experience Robotcup Junior Australia students, teachers and volunteers to find out how to link robotic activities to the Australian Technologies Curriculum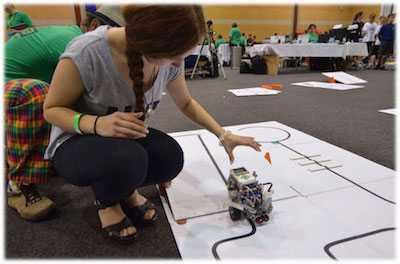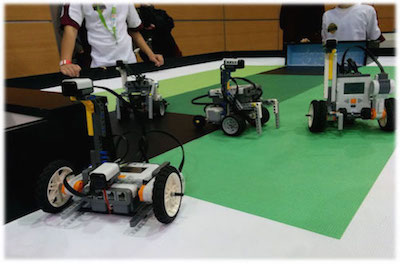 | TEACHMEETS [VIC}
Join in the fun at TeachMeets as teachers jump up from the crowd to deliver short, sharp talks on a range of teaching and learning ideas, including discussions on pedagogy, digital learning and emerging practice. Walk away with ideas to use in the classroom right away, a new colleague to bounce ideas off and inspiration.